If you're passionate about rock climbing and want to improve your technique or get inspired by a pro, there are plenty of incredible rock climbing books to get stuck into.
Here's our list of the best rock climbing books you can read in 2021 – we've broken the list into a couple of categories – training books and biographies – so there's something from every climber to enjoy, whether you're in the mood for a gripping story or want to learn how to ascend like a pro.
Best Rock Climbing Training Books
1. The Rock Climbers Training Manual by Michael L. Anderson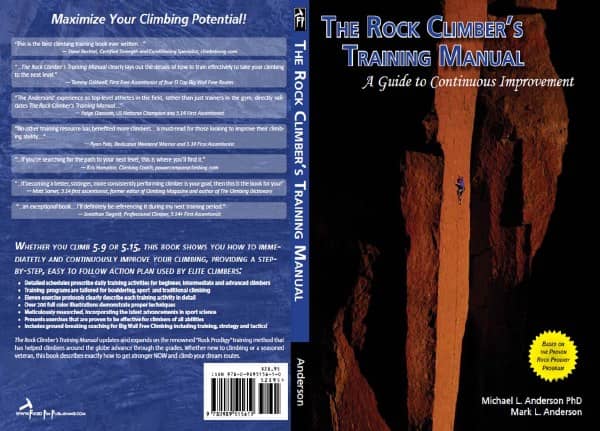 The Rock Climbers Training Manual is a very detailed book that accurately explains how to start or enhance your rock-climbing skills. Anderson outlines a step-by-step action plan that is easily understandable even by a beginner and is also enthusiastically referred to by the best climbers.
The book is an update and enhances on the already powerful Rock Prodigy mode of training that many climbers have successfully adhered to across the globe to move up the ranks. Regardless of whether you are a noob or a seasoned climber, this book will prove to be indispensable and will help you become stronger and start your climbing dreams.
It comes with detailed schedules and prescribes training routines for every stage, whether you are a beginner, an intermediate or an already established advanced climber. The training routines are tailored for traditional climbing, sport, and bouldering.
There are eleven training protocols in the book. It gives an in-depth explanation of each training activity and how it benefits you. With over 200 complete color illustrations, it accurately depicts each training activity. It is an intensively researched book that shares the latest developments in sports science.
The Rock Climbers Training Manual is quite an impressive book that imparts the most effective exercises to the readers, regardless of their stage in climbing. It also includes state-of-the-art coaching for Big Wall Free Climbing with tactics, strategy, and training.
We think this book is a must-have for every rock-climbing beginner.
Pros:
Training guide based on scientific observations
Explains physiology in detail
Cons:
 Could be better organized
2. The Self-Coached Climber: The Guide to Movement, Training, Performance by Dan Hague and Douglas Hunter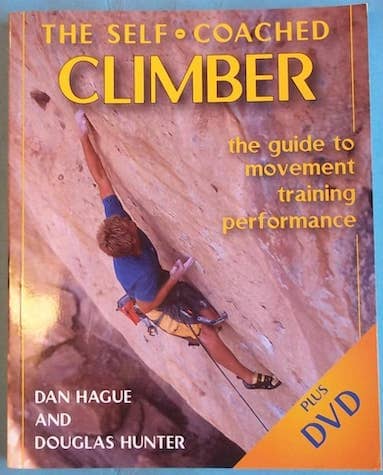 The Self-Coached Climber is a thrilling book is a dynamic package offering training material from two of the best climbing experts. Self Coached Climber will provide you with an in-depth instruction ranging from basics like gripping holds to particular guidelines for coming up with a customized enhancement plan.
Hunter and Hague base their approaches to the four fundamental elements of human movements-space, time, force, and balance. It also provides a clear explanation of how to apply these principles to excel in rock climbing.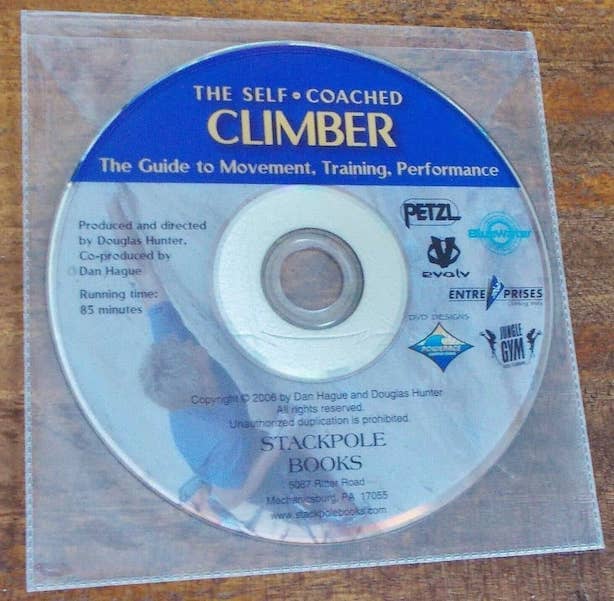 The DVD offers vivid live presentations of training exercises and even has a thrilling documentary of Chris Lindner and Adam Stack attempting a 5.14a/b.
It is in full color and features 52 practical training exercises carefully crafted to help readers enhance their techniques. This book will give you an insight into the detailed anatomical illustrations of climbing physiology.
To help out the readers with the most accurate demonstrations, it also features an 85 minute DVD that displays concepts in motion.
Basically, if you only own one book on rock climbing, it should be this book. Science, technique, diagrams and a bonus DVD – what more could you need?
Pros:
Very detailed climbing manual
Practical DVD included
Packed with illustrations
Based on science
Glossary of climbing terms
Cons:
Quite a lot of information to take in for beginners
Kindle version is terrible (get the paperback!)
3. Mountaineering: The Freedom of the Hills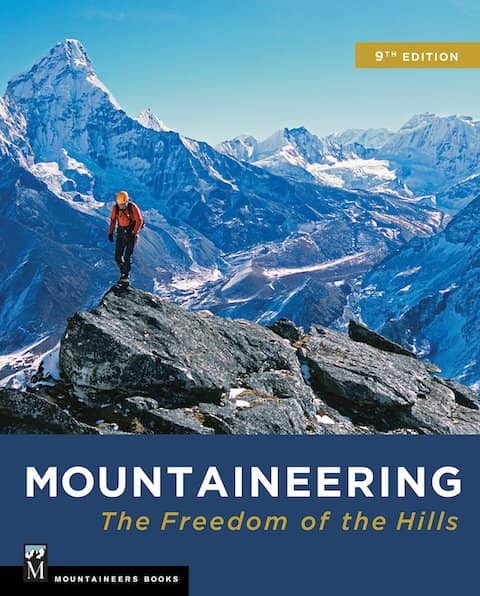 Proudly marketed as "The World's Best Selling Text For Climbing And Mountaineering, Since 1960", Mountaineering: The Freedom of the Hills is a highly recommended book for those who are ambitious of jumping from climbing fourteeners to more adventurous winter and fall climbs, couloir ascents, taller glaciated mountains, and vertical faces. This book is a great starting point for any rock climber: certain subjects are covered more thoroughly in other books and Freedom of The Hills is very candid about this and lets readers know where to find more in-depth material.
Freedom of the Hills is broken down into 6 parts that cover the breadth of climbing as a discipline:
Outdoor Fundamentals
Climbing Fundamentals
Rock Climbing
Snow, Ice, And Alpine Climbing
Leadership, Safety, And Rescue
The Mountain Environment
Folks interested in climbing way above the tree line, or reviewing old materials, honing techniques, and performing vertical climbs, this book will be a good read. Regardless of your skill level, this book is priceless and provides valuable information on climbing. There are very few books that come close to the clarity, breadth, and organization of Mountaineering.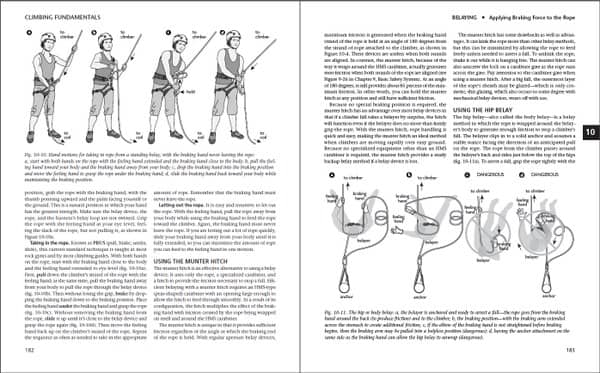 Pros:
Well-organized and easy to follow
Covers many aspects of climbing
Ideal for beginners or as a gift for outdoor climbers
Cons:
No good for indoor climbers or bouldering
4. Training for the New Alpinism: A Manual for the Climber by Steve House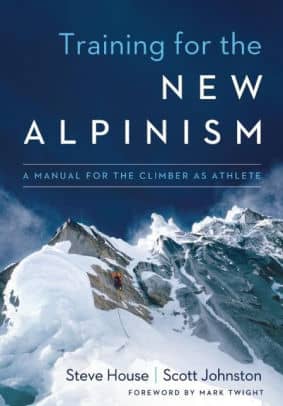 Through Training for the New Alpinism: A Manual for the Climber as Athlete, first-class climber Steve House and Scott Johnson coach of World Cup Nordic Skiers and U.S National Champions put training theory to actual practice so that the readers can train themselves to achieve any rock climbing goal.
The authors apply training techniques from other sports to cleverly demonstrate that following a carefully crafted regimen is effective not only for alpinism but for virtually any endurance sport and enhances performance as well. They offer an in-depth analysis of how to craft your training regimen according to your circumstances. As you read this book, you will find out that regardless of your climbing experience, your profession, or where you are from, your knowledge on how to achieve your mountaineering goals will grow tremendously.
Training for the New Alpinism is quite extensive, and the chapters cover a wide range of topics like theory and methodology, endurance and strength training, nutrition, attitude, mental fitness, application and planning, and examining your goals and ambitions. The book is packed with vivid photos, detailed graphs and illustrations and awe-inspiring essays from world-class climbers like Ueli Steck, Will Gadd, Peter Habeler, Mark Twight, and Voytek Kurtyka.
Pros:
Written by reputed climbers (literally, pros!)
Provides carefully structured training regimens
Cons:
Some concepts are repetitive
5. Falcon Guide to Climbing Anchors by John Long and Bob Gaines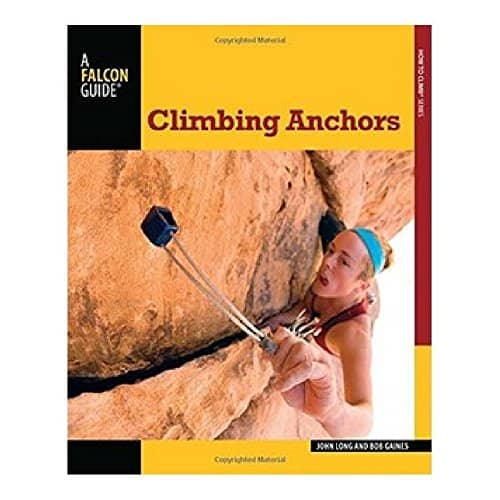 Through the Falcon Guide to Climbing Anchors, Long and Gaines do an impressive job of laying down some rules for rock climbers to follow if they intend to overcome the risks and hurdles associated with this sport.
This book is a gold standard for anyone that depends on an anchor for protection or belay, and you'll learn everything you'll need to know about rock climbing anchors, which may be particularly useful for beginners. After you have learned the basics, the book will help you learn various anchor setups without hiring an instructor.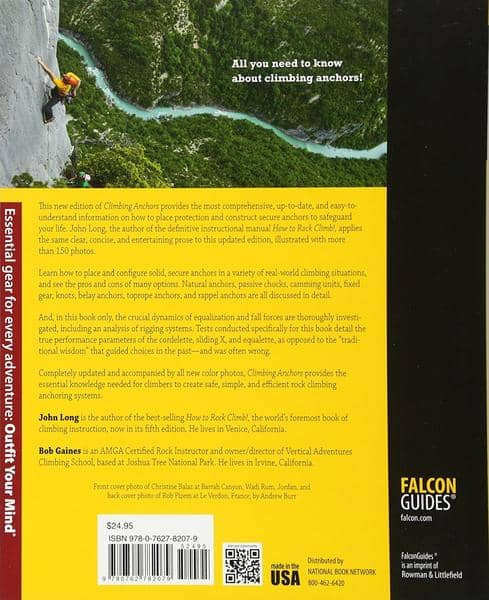 Pros:
Detailed rock climbing anchor setup
Includes pictures and thorough analysis
Cons:
Doesn't include information on other rock climbing techniques
6. Training for Climbing: The Definitive Guide to Improving Your Performance by Eric Horst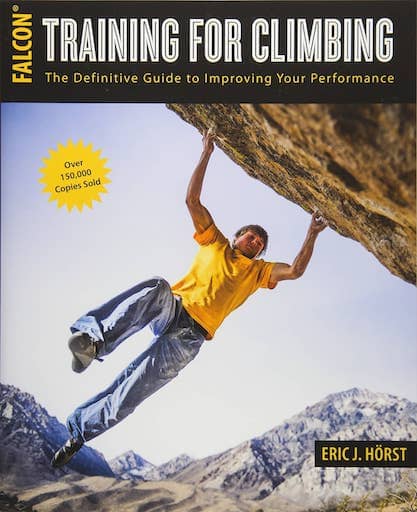 Training for Climbing is a very comprehensive rock climbing guide. Horst does a brilliant job at narrating everything from the physiology of training to preventing injuries. It is an impressive resource that you will be referring for years to come. If you are thinking of picking up a rock climbing training guide, then this should be your go-to book. If you are a beginner, you will adore this book, and even if you are a veteran, it has recent updates on mobility training and other topics that may expand your existing knowledge.
Training for Climbing  covers a plethora of subjects like nutrition, techniques, mental aspects of climbing, injury prevention, and many more. You will surely benefit a lot from this book filled with Eric's years of experience and his scientific methodology to this sport.
Pros:
Very detailed analysis of climbing
Excellent for newbies to rock climbing
Cons:
The kindle version is difficult to use
Best Rock Climbing Biographies
7. Alone on the Wall by Alex Honnold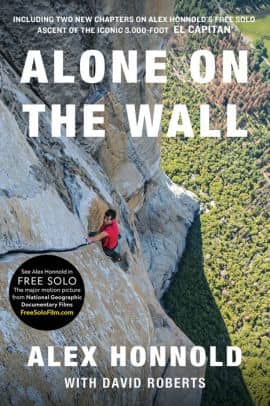 If you are a fan of rock climbing and enjoy adventure biographies, I highly recommend you to check out Alone on the Wall by Alex Honnold.
You've probably already heard of Alex from the Free Solo documentary that follows him on his free solo climb of El Capitan in 2017. If not, here's the trailer to whet your appetite:
The first thing you will notice is that the format of this book is easy to understand and follows two narratives – one from Honnold himself and another from the co-author David Roberts.
Alone on the Wall captures seven of the most impressive feats of Alex Honnold's extraordinary career. You will learn life lessons on being brave, taking risks while maintaining focus even in the face of extreme danger. The book is written from a third-person perspective and gives the readers an opportunity to appreciate the gravity of Honnold's achievements. Aside from the thrilling adventures, the book is also delightful due to Honnold's brilliant sense of humor. This book will take you on a roller-coaster of emotions, anxiety, and laughter.
Even if you are not a rock-climbing enthusiast, it's still an excellent book to read. The lessons professed in the book are universal and will open your mind to a whole new life. Alex has so cleverly written these lessons without sounding preachy so that the reader can make their interpretation. It also displays 16 pages of breathtaking photographs from Honnold's adventures. This book will surely encourage you to get out of your comfort zone.
Pros:
Two narratives make the content rich
Easy-to-follow format
Interesting read for climbers and non-climbers
Cons:
Not many actionable tips
You'd probably only want to read it once
8. Exposed: Tragedy & Triumph in Mountain Climbing by Brad McQueen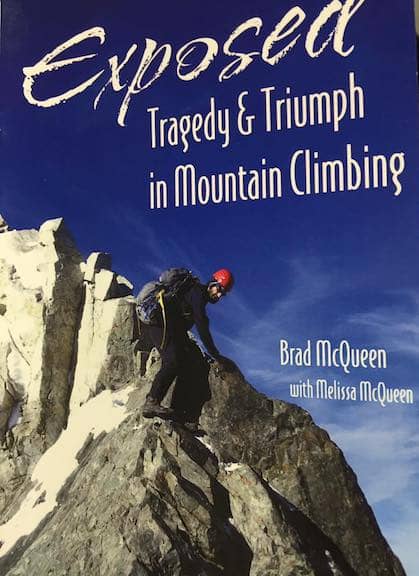 Through Exposed: Tragedy & Triumph in Mountain Climbing, McQueen shares his adventures in his home state and the ones he undertook in Alaska, Ecuador, Tanzania, Washington, and Wyoming. The book captures the tenacity it took for McQueen to accomplish what he did while at the same time exposing the emotional bliss that rock climbing can bring.
Whenever someone fails and learns a life lesson, they often write a book about it. McQueen does this quite well but doesn't just stop there. Of course, his falls shape the structure of the story, but it is only a part of an evolving picture of McQueen's outstanding mountaineering life.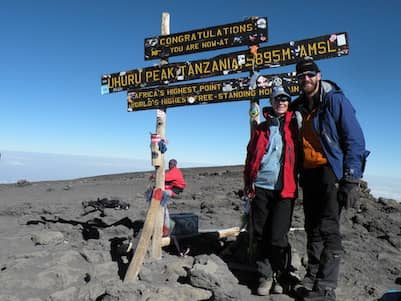 Exposed is not just about Mountaineering but is also a wholesome family story. He, along with wife Melissa, are an enthusiastic outdoor couple and Melissa herself has excelled in her mountaineering pursuits. Triumphing the trauma that they witnessed at Mount Evans is a major arc of this book.
But it's not just a good story: Exposed will also impart some knowledge about climbing through its glossary of climbing terms and succinct appendix, with some short but advantageous tips about the crampon method on ice and snow peppered in for good measure.
You will love this book as you discover how an ordinary guy accomplished some pretty extraordinary feats.
Pros:
Inspiring and provides an intimate look at McQueen's climbing accomplishments
Entertaining read and full of life lessons
Cons:
Not big on climbing techniques, but there are a few in there
9. The Push: A Climber's Search for the Path by Tommy Caldwell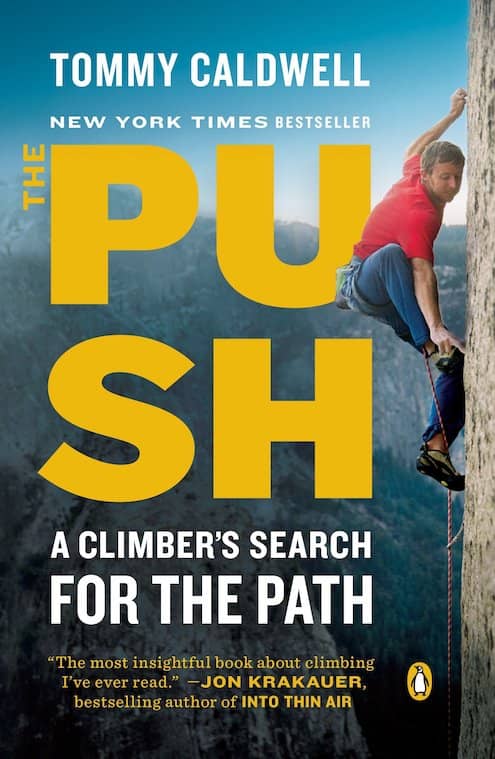 The Push: A Climber's Search for the Path is an enchanting book to read. Caldwell is a fantastic writer and also a remarkable climber. This incredible memoir does an excellent job of combining the personal elements of his life with his adventures in such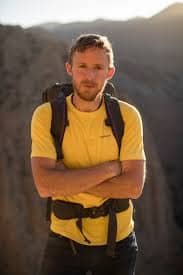 an intelligent way that you get to feel and see how his perspectives evolved as he aged.
For the enthusiastic climbers, The Push does a perfect job of explaining the climbing jargon and also sheds light on the rich history of climbing. This book is definitely about climbing but also celebrates the incredible drive and the obstacle faced by Tommy. His whole life is marred with obstacles and failures which he met with astonishing bravery, perseverance, and a thirst to change and grow.
Whether it is trying to save a doomed marriage or coming face to face with death when he was kidnapped in Kyrgyzstan, or an unshaken obsession with arguable the toughest climb, this book intimately captures every moment of Tommy's extraordinary life.
The Push: A Climber's Search for the Path will not only encourage you to spend time in the mountains but also motivate you to chase your dreams with the same passion.
Pros:
Very inspiring and emotional
Easy to follow
Cons:
You won't learn any new techniques from Tommy
10. Push the Rock: Second Chances on the Road to Kilimanjaro by RW Long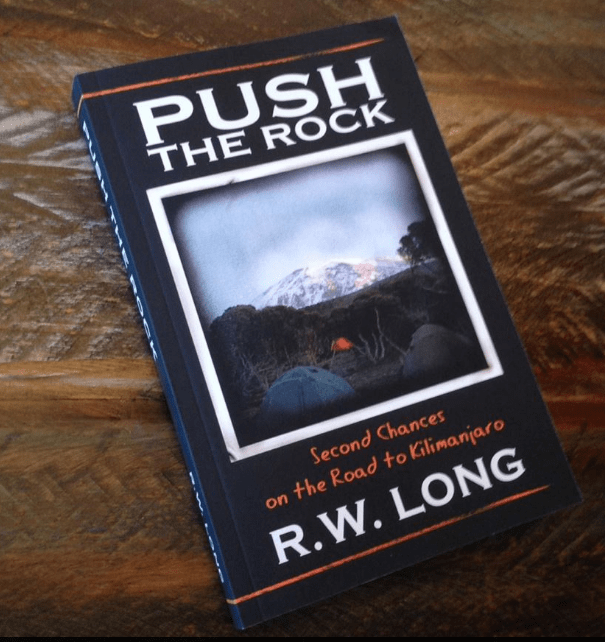 Push the Rock: Second Chances on the Road to Kilimanjaro is a tear-jerking book documents the story of a hard-working man whose life is turned upside down when he has Parkinson disease. And all of a sudden the meaning of life that he had created begins to disappear.
Left with only his essentials – his two sons, his loving wife, and an undying faith in God, Long tells us how they were able to bring back his health from near-certain death. He eventually grew into a feisty competitor to his son who had served in the Marine Corps in Afghanistan. Long was able to become fit to the extent that he was ready to conquer mountains over 14000 feet tall.
Push the Rock so brilliantly covers the story of illness, recovery, and absolute faith intertwined with his most recent expedition to Kilimanjaro. This book is an absolute must-have to incite the inner climber in you.
Pros:
Very motivating and encouraging
Spiritual and full of life lesson
Cons:
Timeline is a bit all over the place and tends to go back and forth quite a bit
Wrap Up
Now you know our top 10 picks for the best climbing books out there. We think there's a little something for every climber in there, from those looking to improve their technique and push themselves further, to those looking to get lost in a good story.
We hope to expand this list in the near future, to include climbers from a wider range of disciplines and lifestyles. If you haven;t found the rock climbing book of your dreams just yet, maybe it's time to think about writing one for yourself!